About Vanilla.
We are a team passionate about web design, seo, mobile apps and creating software to help businesses succeed.
The Founders.
It all started in a garage. Not we are the #1 leaders in our industry with thousands of customers world wide.
Proin ut odio cursus, tristique libero ac, consequat nibh. Nullam quis diam neque. Sed blandit ultricies iaculis. Nullam pulvinar finibus imperdiet. Curabitur ultricies ex turpis, vitae elementum ante mollis ut. Nullam bibendum odio vel nunc accumsan dapibus. Interdum et malesuada fames ac ante ipsum primis in faucibus. Fusce quis enim et lectus rhoncus rutrum vitae at sapien. Vestibulum hendrerit, quam et faucibus efficitur, augue magna condimentum ligula, sit amet efficitur dui urna quis ligula.
Curabitur eget fermentum justo. Quisque et blandit eros. Donec accumsan ex nec augue dapibus, in aliquam massa ullamcorper. Fusce semper vitae urna nec cursus. Nam vitae tristique justo. Mauris nec nisi ut odio varius euismod. Sed at turpis et nisi consectetur congue. Proin luctus nulla quis nisl fermentum mattis. Donec non molestie velit. Morbi venenatis elementum sodales.
Daniel Ricardi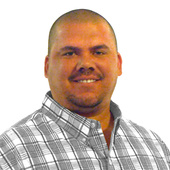 Brandon Kooiman
Decades of licensed contracting experience, from remodeling to ground-up construction.
John Bert
John focuses on the national development of the company. Avid traveler and enjoys the outdoors.
Our Stats.
See how we stack up compared to our competition. We are killing it each and every month!