 Mounting A TV in Porcelain Tile
It may seem trickier drilling into porcelain, granite, marble, or ceramic than drilling drywall. Don't worry the only real difference is the bit we are going to use, the speed of our drill, and the process.

What you will need: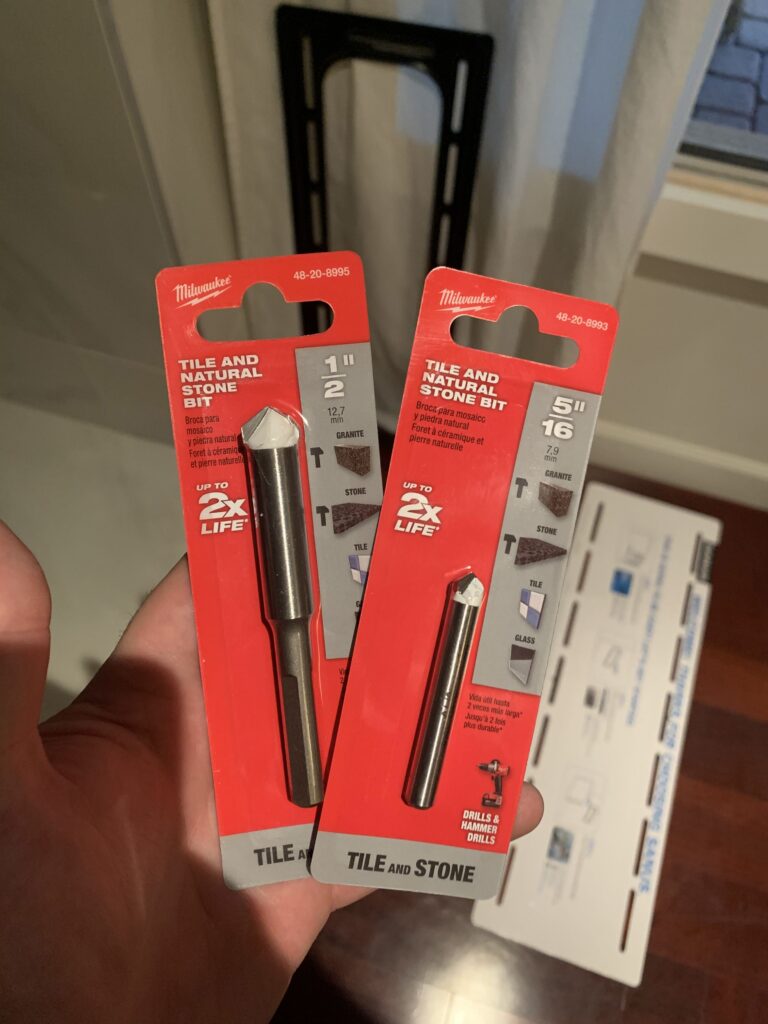 Instructions: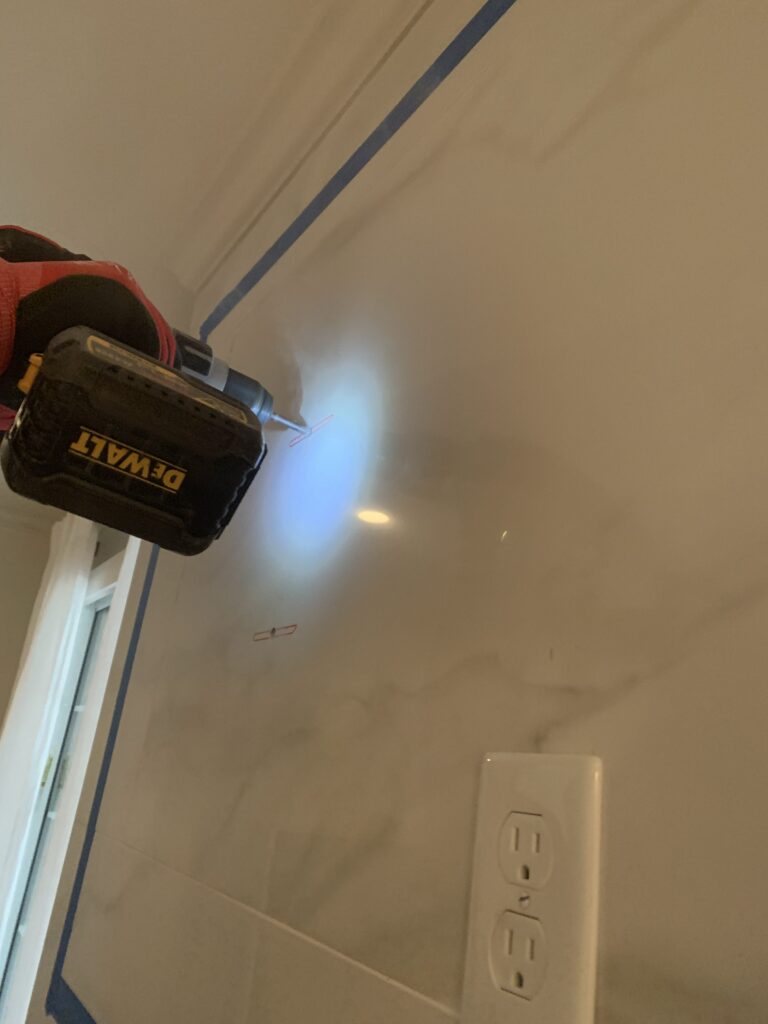 Mark up a box the size of your TV using painters tape
Attach your TV mount brackets to the back of the TV.
Take a level and your TV bracket and mark your 4 holes in accordance to where the wall bracket shall sit.
Use the 5/16″ to drill a pilot hole in SLOW mode at a slight angle. (Do not apply pressure, take your time and post. If you need to, increase speed)
Every 3-5 seconds, stop and dip your bit into the water
Use the 1/2″ bit to enlarge the hole (same rules in step #3)
Pass your x4 toggle anchors through the 1/2″ holes
Add bracket, use level, and apply screw with washers to the mount.
Hang TV & Enjoy it!